The 2017 Rose Festival will celebrate the 132nd blooming of the
World's Largest Rose Tree on April 7, 8 & 9, 2017.
The 'Softer Side of Tombstone' is celebrated each spring with the Tombstone Rose Festival. The annual celebration is sponsored by the Tombstone Vigilettes, a non-profit, charitable organization of ladies portraying The Women of Tombstone, Arizona from 1880 to 1915.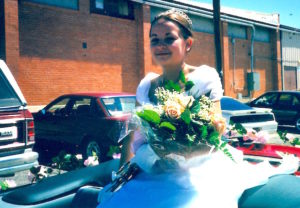 The weekend kicks off under the World's Largest Rose Tree in the courtyard of the Rose Tree Museum when an outstanding Tombstone High School student is crowned Rose Queen. A pancake breakfast, old-fashioned box lunch auction and the annual Rose Parade are just a few of the celebration's featured events each year.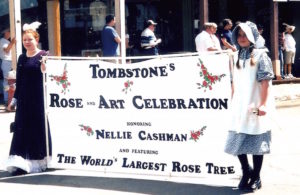 The Tombstone Vigilettes' fashion and variety shows, along with historical and hysterical gunfight skits by the Tombstone Vigilantes, are always festival highlights. The weekend has also featured Mariachi and Folklorico performances, Art in the Park, High Tea, a Pet Parade, and a round-table discussion with members of Tombstone's pioneer families. The celebration ends on Sunday afternoon with a concert at the city park.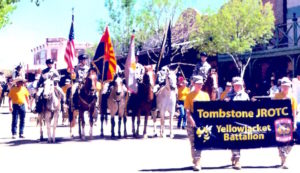 Money raised by the annual Rose Festival has funded scholarships for students in the Tombstone Unified School District and other charities supported by the Tombstone Vigilettes.
Click links to open 2017 Parade Information and 2017 Rose Festival Schedule.
Additional information can be found on the Tombstone Chamber of Commerce website and on the Rose Festival Facebook Page.