Miners and inn-keepers may not be as exciting as outlaws and gunslingers, but they are the real people who settled Tombstone, Arizona and made it the 'Town Too Tough to Die.' Samuel Cristy (Cris) Robertson was one of those miners. He and his young family were among the earliest settlers in Tombstone.
| | |
| --- | --- |
| Cris Robertson | Alice Robertson |
On October 19th of 1880, Cris married 16-year-old Alice Robinson. Three days later, the couple left the mining town of Leadville, Colorado and joined a wagon train headed to Tombstone, Arizona. They arrived in Tombstone on Christmas Eve of 1880.

Cris and Alice spent their first several months in the boomtown living in a covered wagon on the site where Tombstone's Courthouse would be built in 1882.
Over the years Cris became increasingly successful owning, operating and selling a number of pioneering ventures. In addition to working with his Joplin Whim in the mines, during his early years in Tombstone Cris supplied equipment to the mines, delivered mail, and invested in real estate and several small businesses including a mercantile and livery stable, a restaurant, and a dairy and cattle ranch in Watervale near where the Ed Schiefflin monument sits today.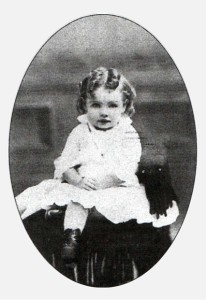 Ethel, the couple's first child, was born on August 16, 1881. By 1890, Cris and Alice Robertson had three more children, Edith, Ralph, and Curtis. Another child, Olive, was born in June of 1893. Alice never recovered her strength after Olive was born. Her health declined steadily, and she died in November of 1896. Ethel was 14 years old.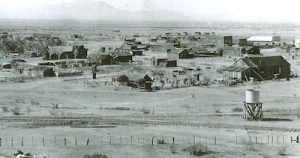 Four years later, when Ethel was just 18 years old, she became the head of the Robertson family. On that day, October 23, 1899, a young man from the livery stable was sent to get Ethel who was visiting a friend. He told her that her father had been hurt, but she knew the truth. "My father is dead. Oh, God, give me strength." The friend put her arm around Ethel's shoulder and said, "You must live each day, just one day at a time. It will not be easy, but you will make it." That statement gave Ethel enduring strength through many difficult times in the years to come.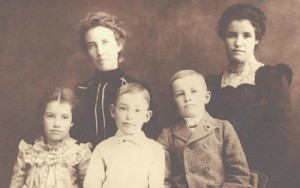 Because all the children, including Ethel, were minors and their father had died without a will, the Robertson children were made wards of the court.
Ethel and her sister, Edith, both went to work to support the family. Because they had very clear handwriting, the sisters were able to find work in the county tax office. The Robertson sisters were the first women to be employed by the Cochise County Courthouse. When she turned 21, Ethel Robertson was appointed the guardian of her younger brothers and sisters.

In 1904, when she was 22 years old, Ethel Robertson married James Herbert Macia. James Herbert (Bert) had come to Tombstone in 1902 to work as the general foreman for the Tombstone Consolidated Mining Company.
| | |
| --- | --- |
| James Herbert Macia | Ethel Robertson Macia |
Bert Macia worked alongside E.W. Walker, the general supervisor, and under the direction of E.B. Gage and W.S. Staunton, the principal founders of the Tombstone Consolidated Mining Company, who between them had over 25 years of experience operating mines in Tombstone.  It was Macia's responsibility to sink a new mineshaft that the Tombstone Consolidated Mining Company believed would unlock Tombstone's treasure.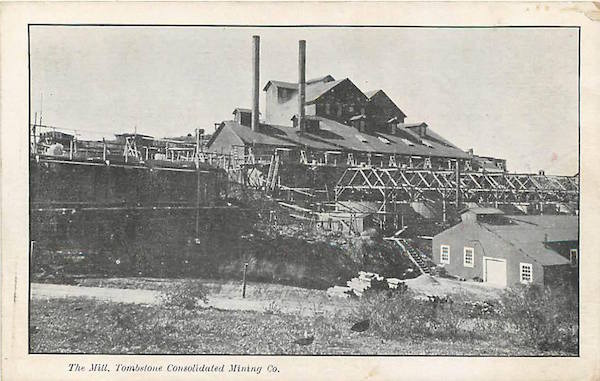 Ethel and Bert lived a long and happy life in Tombstone. The couple had three children, Iris in 1908, Jeanne in 1914, and James Herbert Jr. in 1916, who all grew up at the Rose Tree Inn.
Extremely proud of her pioneer background, Mrs. Macia became a sought after speaker and one of Arizona's outstanding historians. She was deeply committed to service and worked diligently for the Arizona Children's Home, the Arizona Pioneers' Historical Society, the Arizona Federation of Women's Clubs, and the University of Arizona which she had attended briefly in 1897.
In Tombstone, she was a lifelong member of the historic St. Paul's Episcopal Church. She served on school boards and civic committees including the Tombstone Restoration Committee and the first Tombstone Helldorado committee in 1929. She gave without reservation of herself to her town and her state. In her later years, she was called the First Lady of Tombstone.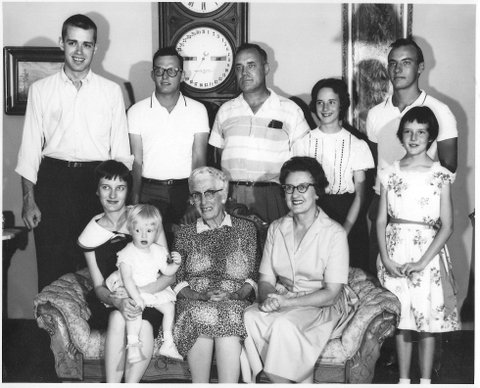 Six generations after arriving in Tombstone, descendants of the Robertson-Macia family still call Cochise County and Tombstone, Arizona home.